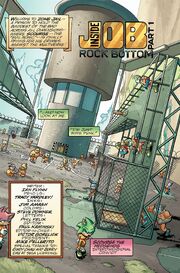 Zone Jail is a prison within the No Zone.
Description
Overseen by Warden Zobotnik and the Zone Cops, it holds prisoners whose actions threaten other Zones or the structure of the Multiverse. Being within the No Zone, the jail features gravity that causes odd orientation, making it seem possible to walk on walls. Prisoners within the jail wear special Control Collars to suppress their powers and abilities; the standard prison uniform is orange. (SU: #29)
Inmates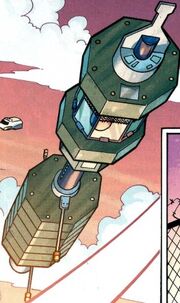 Escaped
Gallery
External links
Community content is available under
CC-BY-SA
unless otherwise noted.