My Current Projects
I want to be an administrator, but for now that is a long-term goal.
My Own Ideas For Teams in Sonic Heroes 2
Each team has speed, fly, and power types.
About Me
I am a huge fan of Sonic games. My favorite character is Shadow. I've played many Sonic games, and I've listed them here:
(*) If I've completely beaten the game (unlocked all characters and levels and stuff)
I also love Archie Sonic comics.
Sonic Games I Want
My Top 10 Favorite Sonic Heroes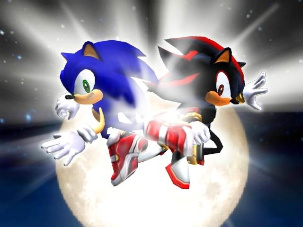 My Top 10 Favorite Sonic Villains
My Favorite Games
#2:Mario and Luigi: Bowser's Inside Story
My Friends
Please feel free to add yourself if you consider me a friend.
My Gallery