Never give up! Believe in yourself!
— RoniX2D
Hi

there

! My name is RoniX2D, welcome to my profile!
HOW DID I GET INTO SONIC GAMES?
Because I was and still am a Nintendo freak, I didn't know much about Sonic, when I started to play the Mario & Sonic series, I was interested in this franchise.
I played Sonic Colors, which I enjoyed a lot, and I wanted to get Sonic Generations next, but at the time I didn't want to buy an Xbox 360 just for Sonic Generations. Later on, I got Sonic Lost World and 100% it, but only thought it was okay. I got Sonic Forces, which I also thought was just okay, a game that could have been so much more...
It looks like that I'm just a generic Modern fan of the series, because I only played the Modern games.
Not really, on January of 2019 I got all the available Sonic games on Steam, which means that my collection has increased enormously. I played both Adventure games and they're really well made, minus the cutscenes and probably most of the story of both games, but other than that it's good. If I had to pick one over the other, I would pick Sonic Adventure DX without a doubt.
Still, there is Sonic Heroes, a game that is unique gameplaywise compared to other games in the series with all the team-based gameplay.
I have yet to play the classic games, but they're in my collection so we'll see...
I also got to the series thanks to the the fans, I'm not kidding, I saw many fan animations, Top 10's and reviews about Sonic, even though many of the videos showed Sonic at its worst.
Honestly, the franchise isn't really one of the worst out there, every game I played so far from this franchise was awesome at best and just okay at worst, but that's coming from someone who never played Shadow the Hedgehog or Sonic the Hedgehog (2006).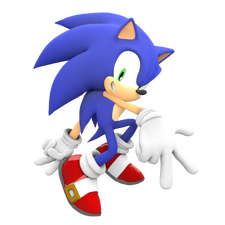 LIST OF SONIC GAMES
LIST OF MARIO & SONIC GAMES
Community content is available under
CC-BY-SA
unless otherwise noted.