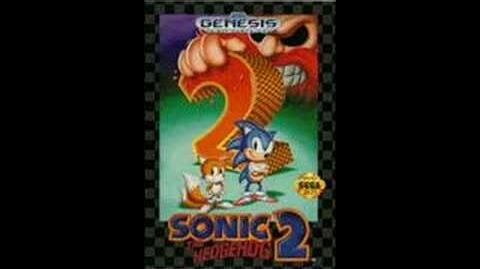 Top 5 Favorite (Sonic) Games:
5.) Sonic the Hedgehog (Mega Collection) - Although it IS the first game in the series, I'm placing it at number five because the bosses of the game are either too easy (Green Hill, Final Zone), or too hard (Marble, Spring Yard). The difficulty of the game is a little too inconsistent. Nonetheless, the style of the game is too impressive to ignore.
4.) Sonic Unleashed (Wii) - Lovely game (and yes, that includes Werehog) in it's entirety. This would've taken number 3's place if it hadn't gotten rid of the Adventure gameplay (ignoring Heroes and ShTH). Still, it's quite a good game.
3.) Sonic Generations (360) - Throwback mountain. Firstly, I've played every game involved in this (this includes the handheld version of Sonic Colors), so it just reminds me of so much. Secondly, Classic Sonic was so unexpected, but they pulled him off magnificently. But, this game is number three because Time Eater is easier than the FIRST BOSS of the game (because of the notorious "Boost to Win" formula).
2.) Sonic the Hedgehog 2 (Mega Collection) - Firstly, the style of the game is more impressive than all of the Sonic games in the series. Secondly, it added two things that have become a staple in the games: Spin Dash, and Super Sonic. This is number two because, however, ALL of the bosses (except Death Egg Zone) are too easy.
1.) Sonic Adventure 2: Battle (GCN) - My first Sonic game. First of all, I prefer the gameplay in this than in any other game. Secondly, the Chao are too cute to ignore. And third, the treasure hunting segments are great.
-1.) Sonic the Hedgehog (GBA) - Clunky and glitchy. Nuff said.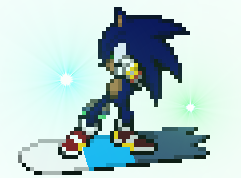 Top 5 Sonic Songs:
5.) Green Hill Zone from Sonic the Hedgehog/Dreams of an Absolution Remix (Original from Sonic the Hedgehog (2006)) - Green Hill is TECHNICALLY number 5 for nostalgia reasons, but for listening to, Silver's Theme of Sonic 06 is here.
4.) Chemical Plant Zone from Sonic the Hedgehog 2 - I like techno music more than almost all music, so this was up there.
3.) Super Sonic Racing from Sonic R - Not the "fake" remix on Sonic Generations, but the female version of it in Sonic R.
2.) Speak With Your Heart from Sonic Colors - It just sounds good to me. Can't explain why. It's just THAT GOOD. (I know I said that I hated the Super Sonic Racing remix in Sonic Generations, and both songs sound similar, but this song was MADE to be like this, whereas Super Sonic Racing is supposed to sound real).
1.) Sweet Dreams from Sonic the Hedgehog 2 - Remember "Sweet Dreams 06" or "Sweet Sweet Sweet 06"? If you think you've heard it somewhere else, then click the link on Sweet Dreams. Note: This song is a remix of "Sweet Sweet Sweet". Sonic 06 REMIXED the original song by adding Akon to it.
-1.) Fly In The Freedom from Sonic Adventure 2 - It was REALLY hard to pick, because most Sonic songs are great, but this song didn't come close to the greatness of the rest of the songs in the game, let alone the series.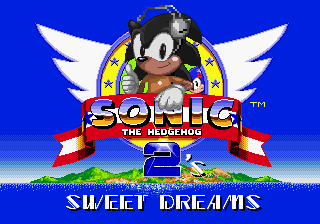 My Comix: