Tuesday, May
18
2021
01:33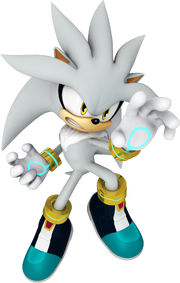 Find Me Here...
FNaF: The Novel Wiki[1] (bureaucrat & founder)
FNaF: Sister Location Wiki[2] (administrator)

About Me
My name is Quin or Lock and I've been a fan of Sonic since Cobanermani456 played it. Some of my favorite hobbies include watching Kamen Rider Build, playing games, and writing FNaF/Mario Fanfiction and Drawing.
Favorites
Bendy and The Ink Machine Characters
Bendy/"Bendy" - The main threat in Bendy and the Ink Machine.
Alice Angel/"Alice" - A Fallen Angel, who is less popular than Bendy. The main threat of Chapter 3.
Sammy Lawrence - One of my friend Melissa's favorite character, and she ever change her Wattpad account's name to Sammy's Kitten for awhile.
Sonic Characters
Sonic/Classic Sonic
Silver the Hedgehog
Infinite the Jackal
Shadow the Hedgehog
My OC Characters
Bendy and the Ink Machine
Marie Drew/"Alice" - Marie is the older sister of Autumn (Melissa's OC), and the one who is the cause of her ink poisoning. After a car accident that left her and sister barely alive, with both of their born parents death, they were taken in by Alice Angel and Sammy Lawrence. They are the Star of a Bendy's cartoon known as "A Sister's Mistakes". After a incident with the Ink Machine, she was turned into Cartoon Angel. In Circus Baby's Pizza World 2, she is counterpart of Susie Campbell/Allison Pendle and was corrupted by the Ink Machine and fuse with Alice Angel.
"Circus Baby" - The ink version of New Circus Baby, she was create after a Dying Michael (who takes the place of Joey), fuses with a cartoon version of Circus Baby to save his life. In Circus Baby's Pizza World 2, she takes the place of Bendy and "Bendy".
Funtime Freddy - The Animatronic/Ink hybrid counterpart of Funtime Freddy, he is the best friend of Marylin Schmidt (Henry's counterpart) and main goal of Alice's plan for perfection. In Circus Baby's Pizza World 2, he takes the place of Boris and Boris (Clone).
Sonic
Trivia
My favorite ship (yep went there lol) is BendyxAlice Angel and Joey DrewxSusie Campbell.
Music
Link
https://swordshield.pokemon.com/en-us/expansionpass/pokemon/ https://pokemon.fandom.com/wiki/Obstagoon
Community content is available under
CC-BY-SA
unless otherwise noted.