NARF!
— Some lab mouse
DINNAH AT MCDONALDS!
— The Moon
HELLO!
Longtime Sonic fan. I like to dig in the internet to find some interesting Sonic stuff old and new, like the old Sega website archive and Sonic/Smash Bros updates. A big example I did is this blog about Archie. I am also on Twitter under the same name seen here. Extra account: User:TheBrain101
ORIGINS OF A NEVER ENDING ICESEASON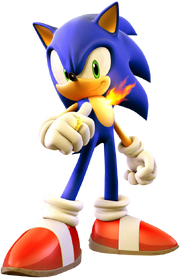 Relations (also across Miiverse)
Friends
Other Series I like
The Walking Dead
South Park
The Odd Couple
Star Trek
Kirby
Disney animation (Mickey, Oswald etc)
Warner Bros. Animation (Looney Tunes, Animaniacs, Freakazoid etc)
Conker
Super Mario Bros and it's spinoffs
Ice Age (why I made a wiki account in 2010)
Banjo-Kazooie
Super Smash Bros
Transformers
Pacman games that came out before 2010. (No offense to Tom Ruegger or the writing staff who developed Ghostly Adventues)
Seinfeld
Big Bang Theory
Mega Man
The Legend of Zelda
Family Guy
Too much to list on this p
Old Quotes
From here, you can see how much of a big baby in 2011 (but not as bad as SammyClassicSonicFan is) Under construction for now.
And now, an old quote: When you do that, play the acid version of Can you feel the sunshine!" Source:How to make a Tails Doll
Another one: I know that, if Sally is dead, Amy could take the body, and burn it some where and tell Sonic that Sally broke up with.. WAIT! SHE IS STILL ALIVE! SONIC UNIVERSE TAKES PLACE YEARS AFTER THE COMICS SO SHE IS STILL PROBALY ALIVE!
Wow, I barley knew any Archie stuff back then.
From "Looks like Sally died in Archie 225
My sigs
Gotta go fast!"Sonic Boom!!" 04:49, August 5, 2011 (UTC)
IceSeason101 23:31, August 18, 2011 (UTC) (Used alot).
Sonic Games I have
User Boxes



Gallery
Community content is available under
CC-BY-SA
unless otherwise noted.