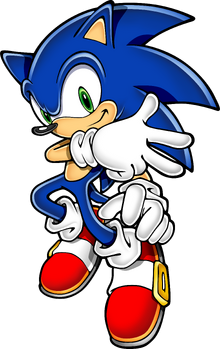 I have a Twitter if anyone cares...
http://www.twitter.com/averumsson
SoundCloud... http://www.soundcloud.com/averumsson
I also have a YouTube... http://www.youtube.com/user/averumsson, there I occasionaly upload gameplay videos, remixes, and orignal compositions.
Sorry to spam links :(
Other Stuff
I have an XBOX 360 (GT "clukin") and I play games like FortressCraft, Call of Duty - Don't hate me!! :'( , and of course, I play a lot of Sonic!
My favorite Sonic character is Manic The Hedgehog, and my favorite Sonic game is Sonic Adventure 2., but Sonic the Hedgehog 2 is a close second.  If anyone wants to play XBOX with me then please send me a message!
I just cant get enough of the cheesy-ness from the old Sonic Cartoons.  I always go back to re-watch Sonic Underground on Netflix!
I study music theory and composition, and love composing original pieces!
Well thanks for reading my profile! Have a nice day!
Community content is available under
CC-BY-SA
unless otherwise noted.