This article contains information about or related to a canceled media.

As a result, the content of the article may have been canceled or replaced by another subject.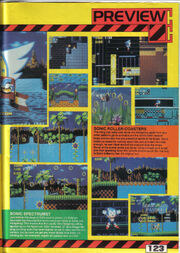 Sonic the Hedgehog (Amiga) is a cancelled port of Sonic the Hedgehog for the Commodore Amiga home computer. From the few screenshoot released, this port seems to be along the lines of the 8-bit game and had original level design. The graphics seem to be redrawn also.