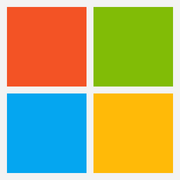 Microsoft is a technology company that manufactures consoles such as the Xbox, the Xbox 360, and the Xbox One. It also produces the Windows OS and Windows Phone. Sega began publishing Sonic games on Microsoft consoles in 2003.
In 2013, the Xbox One was announced as the Xbox 360's successor. However, there was criticism for its strict guidelines it had before Microsoft scrapped them. That incldudes but not limited to: connectivity requirements, manadatory Kinect integration, and restrictions on resale and sharing used games, which they were dropped. The Xbox One was released on 22 November 2013, on North America, Brazil, and other countries with more coming on by 2014.[1][2]
Sonic games on Microsoft consoles
Box artwork gallery
Windows
Xbox
Xbox 360
Xbox One
Xbox Live
For the Xbox 360, Microsoft provided an online service called "Xbox Live". Many Sonic games have been released on Xbox Live.
Box artwork
Xbox One backwards compatibility
In June 2015, Microsoft announced the Xbox One would have have backwards compatibility with Xbox 360 games, allowing for many Sonic games to be played on Xbox One.
Digital covers
References
Community content is available under
CC-BY-SA
unless otherwise noted.