This article is about a subject in the real world.

Information in this article is about real-life people, companies, and objects, and does not relate to the in-universe Sonic series.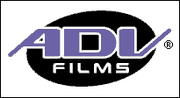 A.D. Vision, Inc. was an American international multimedia entertainment company headquartered in Houston, Texas, prior to its collapse and distress sale to four other Houston-based companies in 2009. The company was active in home video production and distribution, broadcast television, theatrical film distribution, merchandising, original productions, magazine and comic book publishing. It was the largest anime distributor in North America and the United Kingdom before its demise.
ADV dubbed, edited and distributed Sonic the Hedgehog: The Movie in North America.
History
It was founded in 1992 by John Ledford and Matt Greenfield. Since then, the company had grown immensely in size and diversified with several subsidiary companies, handling an array of properties and original content. Perhaps their most popular property was Gainax's post-apocalyptic anime series Neon Genesis Evangelion, originally released by ADV in the U.S. in 1996 and re-released several times since. The company maintained offices in North America, Europe and Asia. It served the United States, Japan, Canada, United Kingdom, Italy and Germany. On September 1, 2009, ADV announced it was selling off its assets, including intellectual properties, to several companies.
External links
See also
Community content is available under
CC-BY-SA
unless otherwise noted.