I heard the news when I was on a bus, and I found it would open this September! Here are the pictures
(The pic below are all Renderings!)
And they said this is the biggest CA JOYPOLIS around the world.
("全球规模最大" means "the biggest around the world")
(ps:There are another three theme parks in this building, including Sonic The Hedgehog children's park)
This is that park's images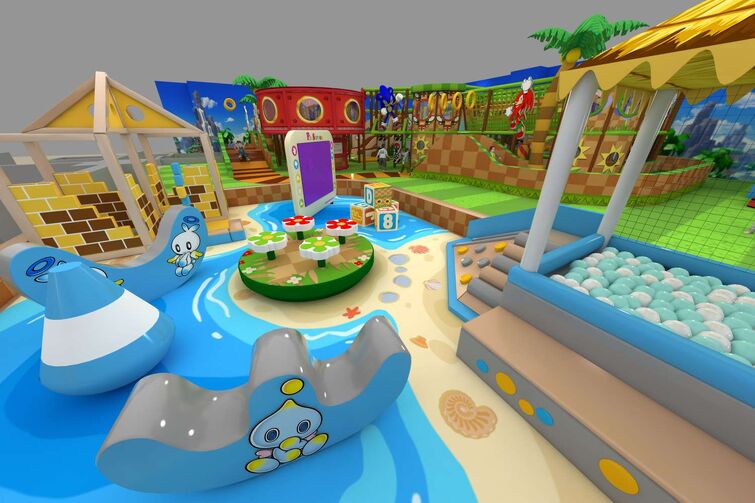 But....according to their words, this place is only suitable for children! Adults cannot get into this place, I think.
But maybe there will be a Sonic&Tails' statue in front of the building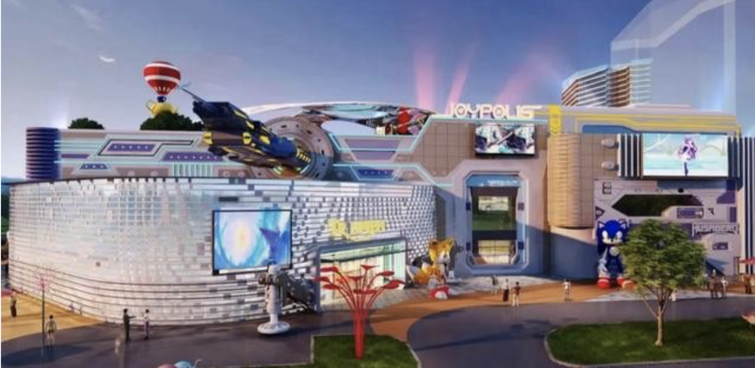 Anyway, here is the website:http://gzjmparadise.com/ (Simplified Chinese only)